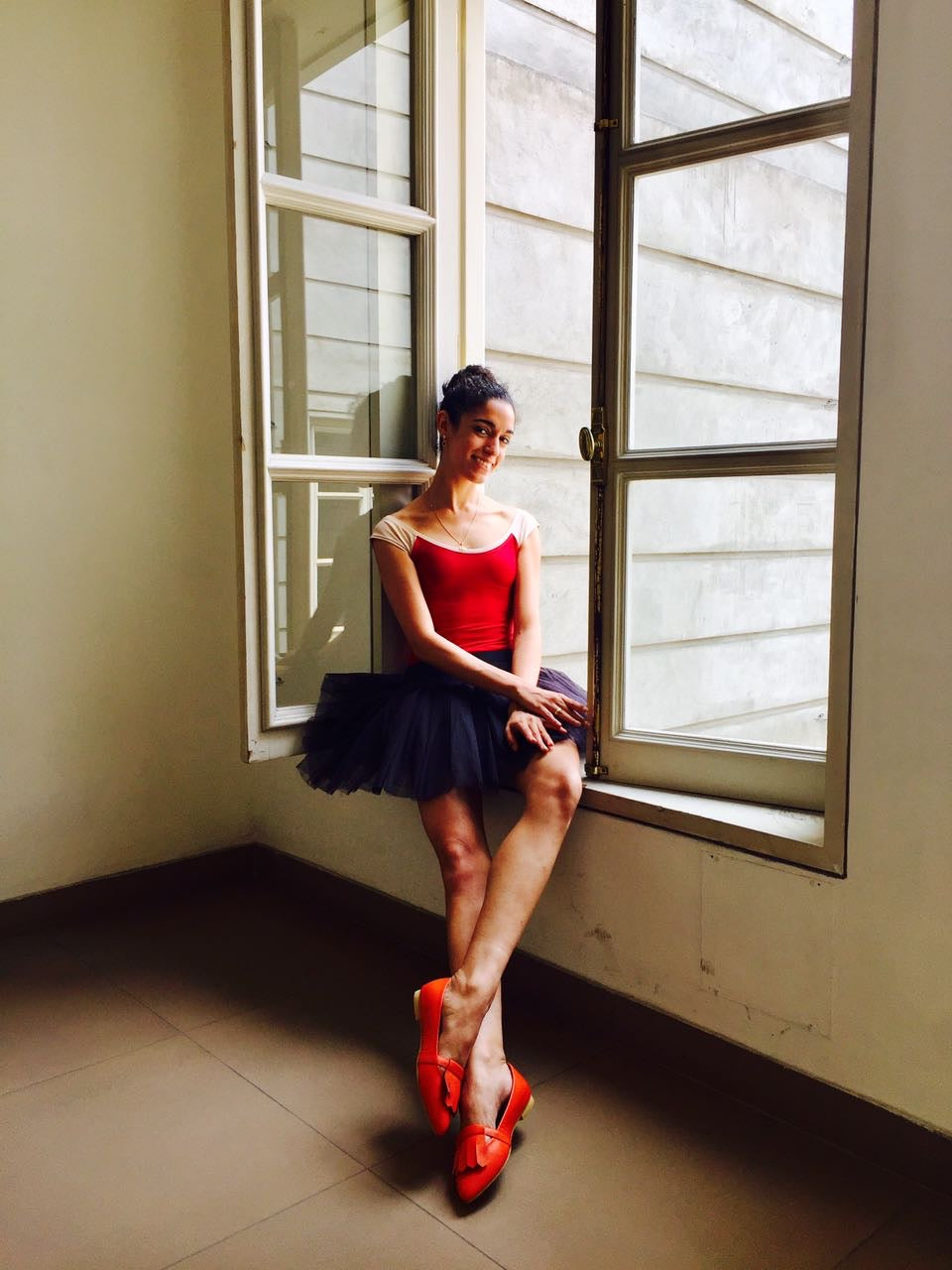 "With love and willpower, everything can be done"
"
Ballet is my life, it means happiness, effort and love ",
 interview to 
Solange Villacorta, First Dancer in the Municipal Ballet of Lima.
Solange Villacorta, First Dancer in the Municipal Ballet of Lima
I have always had great admiration for ballet and even more for the dancers who dedicate their entire lives to this beautiful art, to that happiness that moves them to be that unique someone on stage. Being constant and giving yourself completely to that passion in life deserves great admiration.
I met Solange Villacorta through a very dear friend and well, I didn't want to know a little more about her history, her beginnings and her expectations, so she answered Reggine's five questions.
What does ballet mean to you? Ballet is my life, it means happiness, effort and love. In ballet I found my vocation, to be a dancer, a ballet teacher and I found the love of my life. I live from dance, and dancing motivated me to continue working to improve and grow as a dancer and teacher.
How did you decide to be a dancer? I don't know exactly when I made up my mind. Since I was little I was in ballet classes, but already when I entered the national school intensively and daily, I realized that it was my goal and my destiny.
What were the first difficulties you went through in this artistic world? I actually feel lucky that I didn't have to go through serious difficulties, but I missed many moments of my childhood and adolescence through my workouts. When I was fifteen I traveled outside the country for two years, it was hard to separate from my family but it was part of the training process and it had to be done. Like every dancer, it took me a lot to grow in my career, I worked very hard to be the main character and I highly value the advice and especially the criticism, sometimes the more they judge you the stronger you become. I'm still on the road. Now I have more responsibilities as a Principal dancer and I work very hard every day to give my best in the role that I have to play.
What message would you give to all the girls or adolescents who want to follow in your footsteps? That they continue with their passion, for me it was a dream to be a prima ballerina and now I am fulfilling it. With love and willpower, everything is possible.
What are your expectations for this year 2018? Keep improving, dance new roles that will be new challenges to fulfill and keep focusing as a dance teacher. I really like teaching, being able to teach and support others, giving them my experiences and knowledge. I want to study education and also pedagogy in classical dance.
Many successes Solange!
#womenentrepreneurs
#BeEntrepreneurial
© Abriendo Caminos Blog 2021. All rights reserved. Reproduction prohibited.